Our Team
"Great things in business are never done by one person. They're done by a team of people."
-Steve Jobs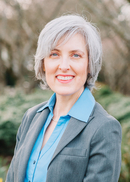 Jo S Beck
Jo has been part of Kevin's team since 2010. With a long background in operations and client support, Jo is largely responsible for supporting Kevin's team with planning implementation and client servicing.
Please contact Jo for help with:
Updates on applications going through underwriting and accounts getting set up
Questions about existing policies and accounts, including cash values and account balances
Policy and information changes, including address, beneficiaries, and bank account updates
Billing for premium payments
Fun Facts About Jo-
Favorite People, Place, & Thing: My hubby and best friend Rick, Idyllwild, CA, and books!
Favorite pastime: creating my own calendar and planning tools, and helping Rick make vegan cheese
Bucket list: ride the Brienz Rothorn Bahn in Switzerland, & watch a spider weave a web from start to finish
Stacy J Fujiwara
Stacy is the head of our executive benefits and deferred compensation plan business on the implementation and service side. She has been working with Gary for 18 years and as the transition to one team continues, she will continue to run the executive benefits and deferred compensation plans side of the business and handle any client service needs.
Please contact Stacy for help with:
Updates on applications going through underwriting and accounts getting set up
Questions about existing policies and accounts, including cash values and account balances
Policy and information changes, including address, beneficiaries, and bank account updates
Billing for premium payments
Fun Facts About Stacy-
Favorite People, Place, & Thing: Family, Oregon Coast & Pendleton Round-Up, Menchie's Frozen Yogurt
Favorite pastime: Watching my daughter play sports and gardening
Bucket list: Watching Dallas Cowboys in AT&T Stadium, taking my daughter to Disney World